Don Tapscott at TEDSummit 2016
Alex Tapscott | ideacity 2016
Blockchain Revolution
by Don Tapscott & Alex Tapscott
Over 30 years, no theorist of the digital age has better explained the next big thing than Don Tapscott. For example, in Wikinomics Tapscott was the first to show how the Internet provides the first global platform for mass collaboration. Now, he writes about a profound technological shift that will change how the world does business—and everything else—using blockchain technology, which powers the digital currency Bitcoin.
The Internet as we know it is great for collaboration and communication, but is deeply flawed when it comes to commerce and privacy. The new blockchain technology facilitates peer-to-peer transactions without any intermediary such as a bank or governing body. Keeping the user's information anonymous, the blockchain validates and keeps a permanent public record of all transactions.
That means that your personal information is private and secure, while all activity is transparent and incorruptible—reconciled by mass collaboration and stored in code on a digital ledger. With its advent, we will not need to trust each other in the traditional sense, because trust is built into the system itself.
Although many opportunities for the blockchain require a digital currency, Bitcoin is only one application of this great innovation in computer science. The blockchain can hold any legal document, from deeds and marriage licenses to educational degrees and birth certificates. Call it the World Wide Ledger. It enables smart contracts, decentralized autonomous organizations, decentralized government services, and transactions among things. The Internet of Everything needs a Ledger of Everything: the blockchain is a truly open, distributed, global platform that fundamentally changes what we can do online, how we do it, and who can participate.
Tapscott, writing with his son Alex, a financial analyst and technologist, argues that the blockchain will shape the next era of prosperity—in finance, business, healthcare, education, governance, and beyond.
Order Blockchain Revolution
In an article special to the Globe and Mail, Alex Tapscott writes Bitcoin is the mother of all cryptocurrencies, and the most famous of them. Created by a person or people using the pseudonym Satoshi Nakamoto, it defined the algorithms that enable the transfer of...
With online currencies such as bitcoin and ether capturing the imagination of tech-savvy investors, a new Canadian company is looking to give investors exposure to the volatile and fast-moving world of blockchain technology. NextBlock Global, an investment company...
In an article special to the Globe and Mail, Alex Tapscott writes Bitcoin is the mother of all cryptocurrencies, and the most famous of them. Created by a person or people using the pseudonym Satoshi Nakamoto, it defined the algorithms that enable the transfer of...
Alex Tapscott and I wrote this report in collaboration with the world economic forum to provide to better self organize and govern these resources more effectively. We hope that this will make a difference for everyone in the community who cares about ensuring that...
The Internet is entering a second era. We've had the Internet of Information. With blockchain we're seeing the rise of the Internet of Value. There are profound opportunities to improve the economy and also the operations of government. Download the podcast on...
By @SimonCocking. Having recently reviewed their new book on Blockchain we thought it would be interesting to find out a little more about the dynamic Tapscott duo behind the book. Here is our exclusive interview with them. Read the full interview on Irish Tech...
Blockchain Revolution is now available in German! Co-author Don Tapscott was interviewed on German national radio to discuss blockchain. Listen to the interview on...
Occasionally a book comes along that changes the global discourse. This is likely to be one of those books. Blockchains are at the heart of the Fourth Industrial Revolution and the Tapscotts lucidly explain how and how to capture the opportunity and avoid the dangers.
Klaus Schwab
A carefully researched and beautifully written book. Blockchain Revolution argues that the 'Internet of value' will transform our lives. A must-read book for our disruptive times.
Dominic Barton
A masterpiece. Gracefully dissects the potential of blockchain technology to take on today's most pressing global challenges.
Hernando De Soto
In 'Blockchain Revolution,' Don and Alex brilliantly illuminates the technology that could profoundly impact the way we manage issues of trust, security and privacy for years to come.
Indra Nooyi
Alex Tapscott's Tweets
Good news, comrades! Blockchain Revolution is now available in Russian!
Retweeted by Alexander Tapscott
Show

Media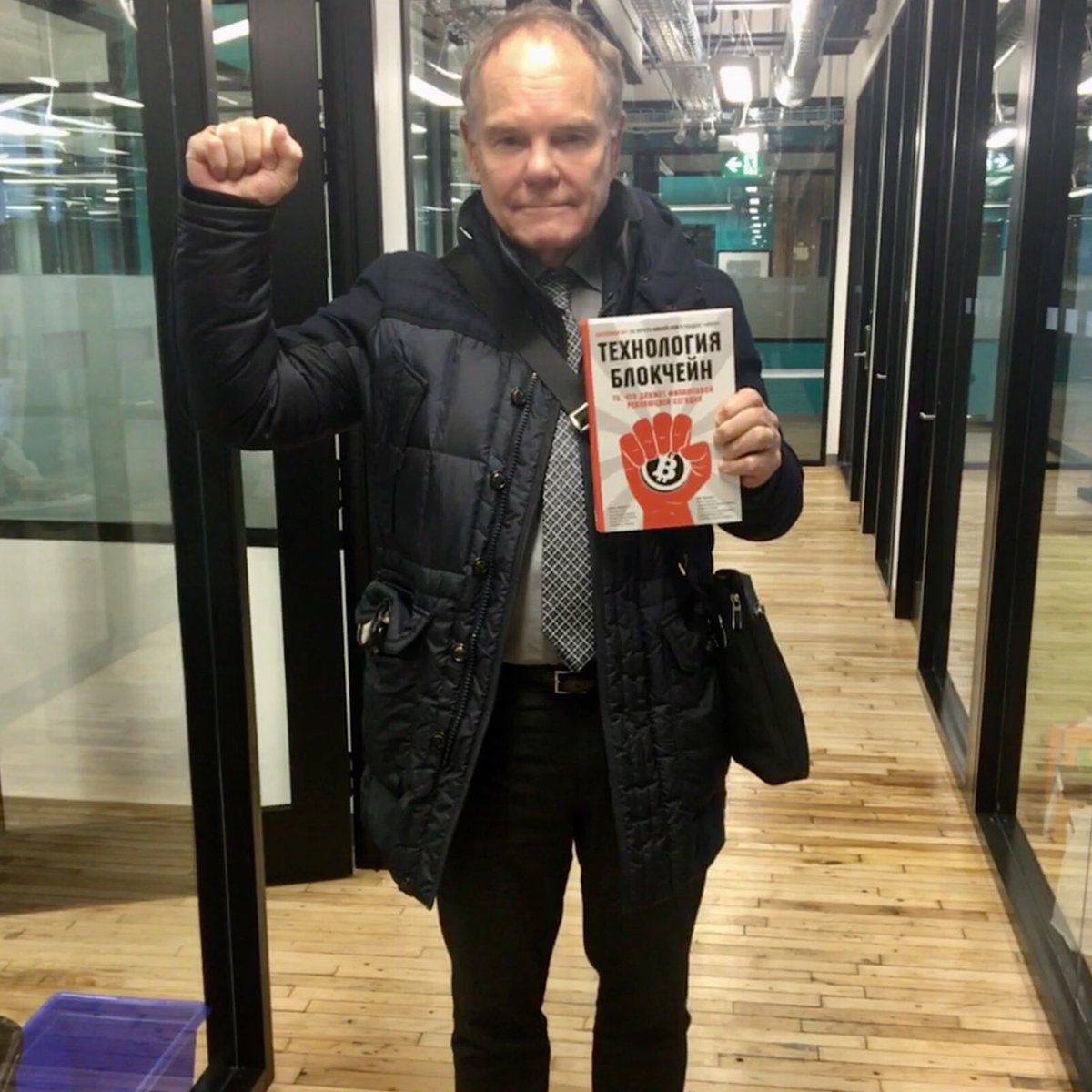 @coindesk @helloluis @morgenpeck Follow all the kickass women nominated for @coindesk's 2017 Most Influential who a… t.co/5Aql0byQz8
Retweeted by Alexander Tapscott
Happy to see @Paulvigna's and my The Age of Cryptocurrency make this list, along with other must-reads by friends… t.co/5evGXzm4Oy
Retweeted by Alexander Tapscott
Don Tapscott's Tweets
Lots of behind-the-scenes work being done to change the world. This is a great article. t.co/0XwKp13IzZ
Pleasure speaking with @BurnieGroup here at @MaRSDD!
Show

Media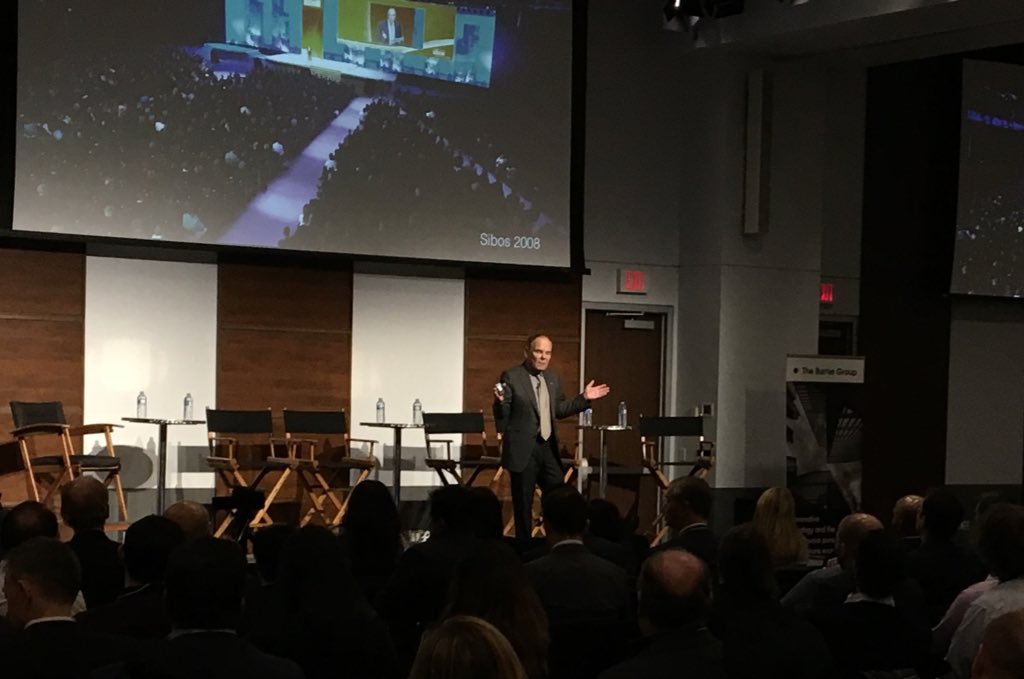 @LeePEnterprises Ha! I should have known someone would make something like this. Well done!